The Iditarod Trail Sled Dog Race is one of Alaska's iconic winter events, and the excitement starts in Anchorage on the first Saturday of March each year. The 2021 race starts on Sunday, March 7, 2021. *
Gunnar is on the Iditarod trail!
Gunnar started the race on Sunday afternoon wearing Bib #11 – the eleventh musher to leave the starting line. Alaska News Source published a wonderful article about Gunnar's Iditarod run and the Iditarod Hope 2021 project which you can read here:
https://www.alaskasnewssource.com/2021/03/08/for-iditarod-vet-gunnar-johnson-travels-on-the-trail-serve-purpose-away-from-it-too/
* Update January 2021: The race route was changed to a modified Gold Trail Loop to the historic town of Iditarod and back due to COVID-19 concerns. The teams will depart from and return to Deshka Landing.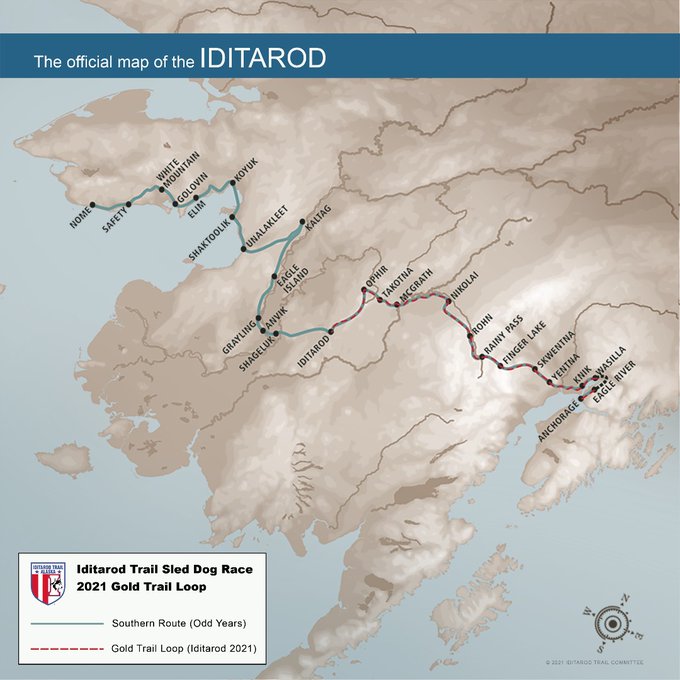 For more information, visit www.iditarod.com
Here's Gunnar's Iditarod profile from 2017: https://iditarod.com/race/2017/mushers/808-Gunnar-Johnson/
=========================================
Copper River 300
Gunnar and his team ran the Copper River 300 race in January 2021 and finished in 3rd Place – a great accomplishment!